KITKAT CAMPAIGNS
Client: KitKat
Role: Art Director
Collaborators: Dean Shein, Copywriter
Team: Wunderman Thompson
Client, Digital, Print, Social
2022

OVERVIEW
KitKat, one of the world's most loved choclat... brb, having a break.

---
KITKAT X MILO
When two delicious icons come together, you know you can expect an explosive flavour experience. When Icons Collide: KitKat packed with Milo. The creative went live throughout Australia across OOH and social.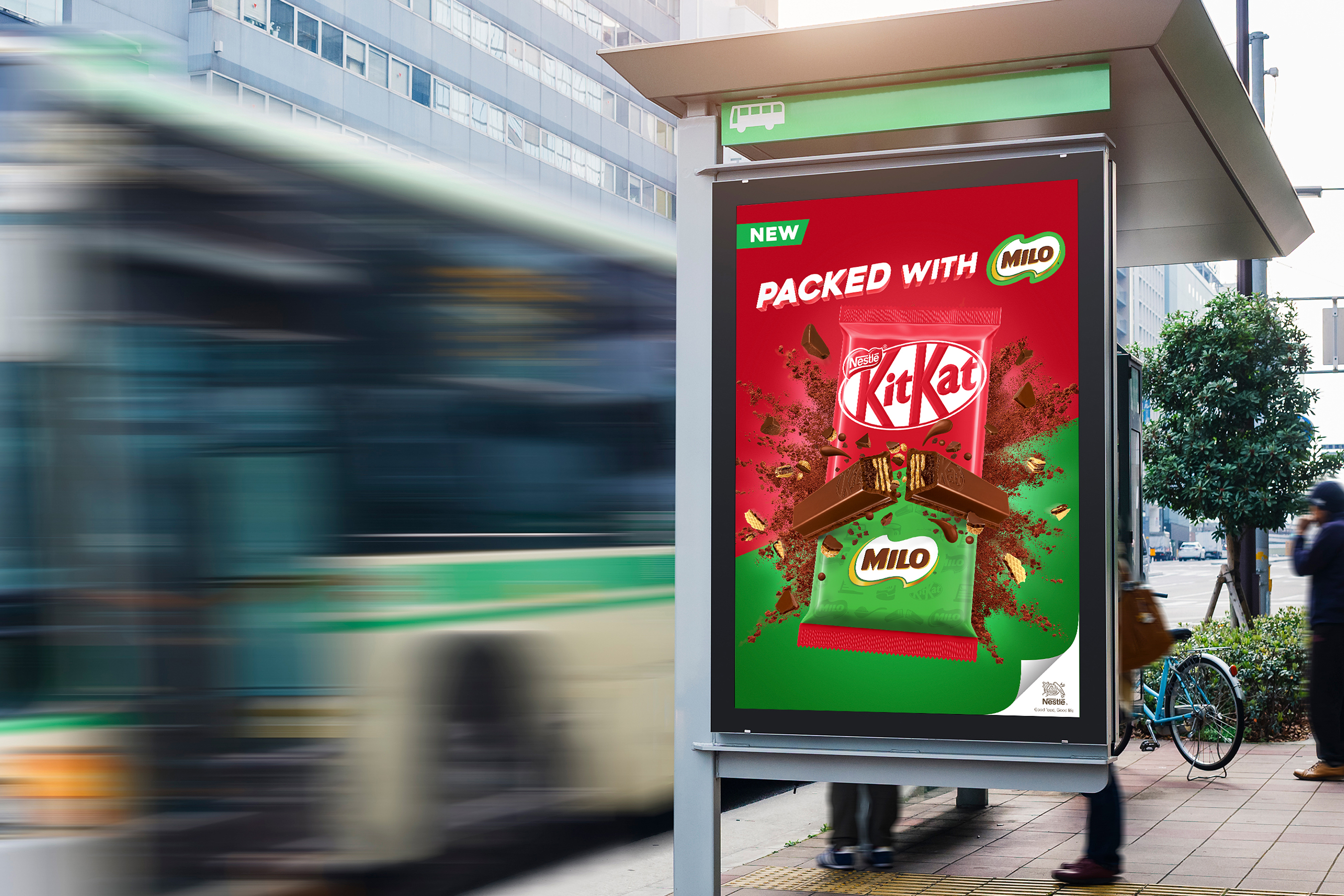 ---
KITKAT PAPER PACKAGING TRIAL
KitKat gives the planet a break. In an effort to reduce plastic packaging, KitKat has piloted recyclable, paper-wrapped bars across select stores in Australia.

The trial is running for a limited time exclusively in Coles supermarkets in Western Australia, South Australia and the Northern Territory, with more than a quarter of a million paper-wrapped bars. As part of the design, the KitKats feature a QR code inviting consumers to scan and give feedback on the new packaging. The creative went live on social.